All of our flies are tied to order, and we can customize any fly to suit your fishing needs. To order, use our contact form and we can put together a package custom for you. We're always adding new patterns, so if you see something you like let us know!
---
Dahlberg Divers – $18
Tied on an Ahrex Trout Predator 1/0 hook, these divers can be customized to your color preferences. They're killer for top water fishing and bass simply love them. Contact us to design a color pattern you love.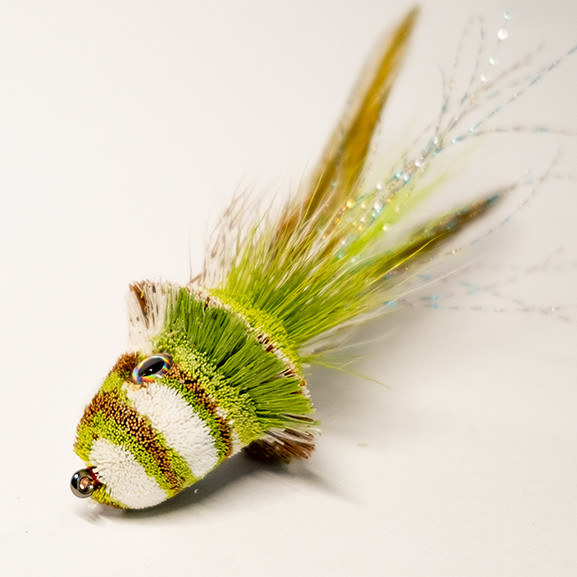 ---
UnHoly Diver – $20
Made famous by Andreas Anderson, we love this fly for big trout and big bass as well as many other species. The unique wedge head gives this fly LOTS of action in the water and presents a meaty option fish can't refuse.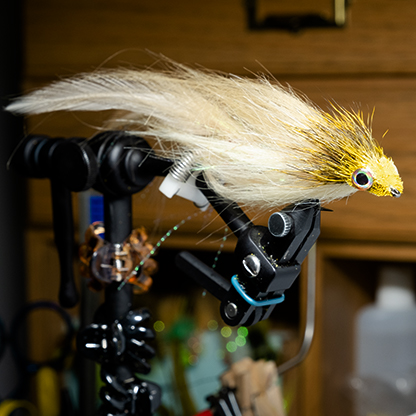 ---
Electric Eel – $6.75
We developed the Electric Eel for Striper fishing in Weldon NC. Tied on a Gamakatsu 3/0 jig hook, this flashy fly and lead eyes will get down deep where the fish are, and the multiple layers of flash are sure to get some attention.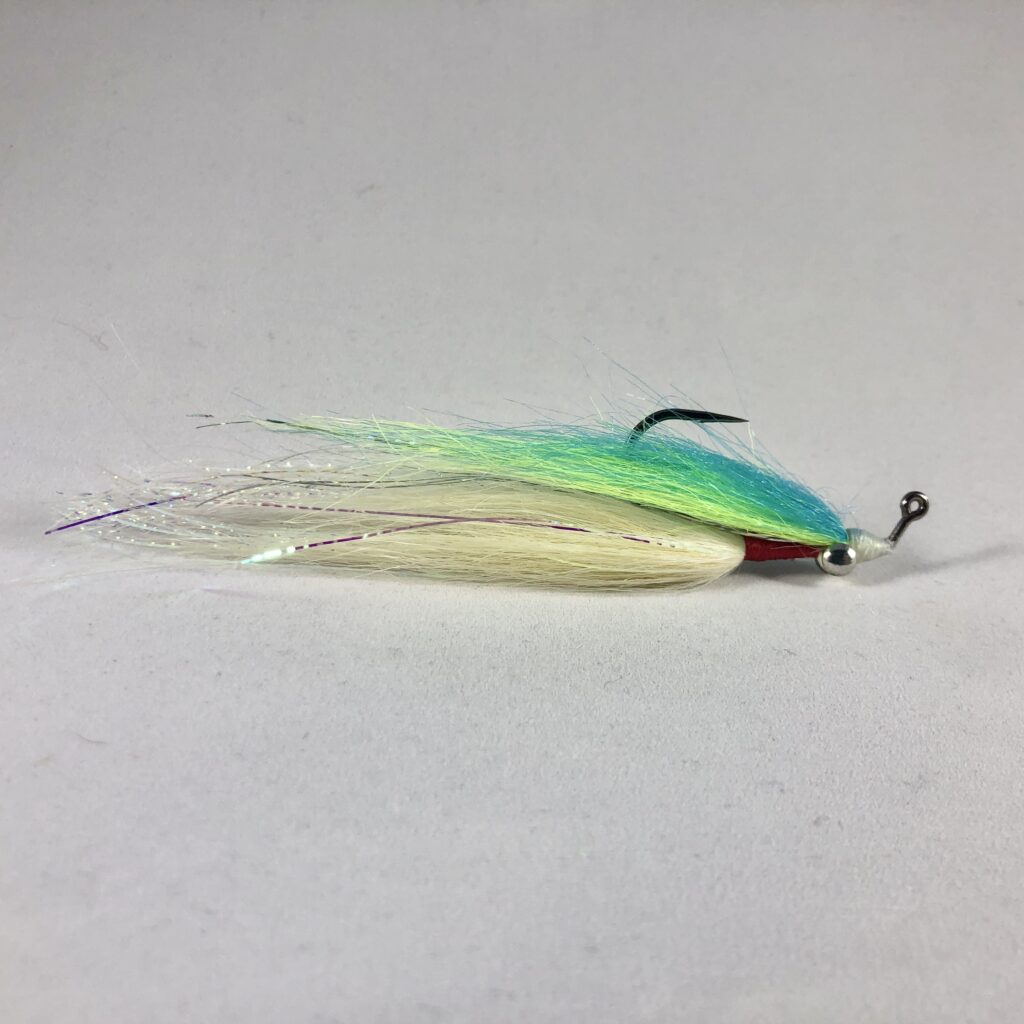 ---
Admiral Akbar – $3.75
We love the Admiral Akbar carp fly for those slow cruising or tailing carp that won't touch any other pattern. This one can be tied in any color of the rainbow but must have those orange bead chain eyes!!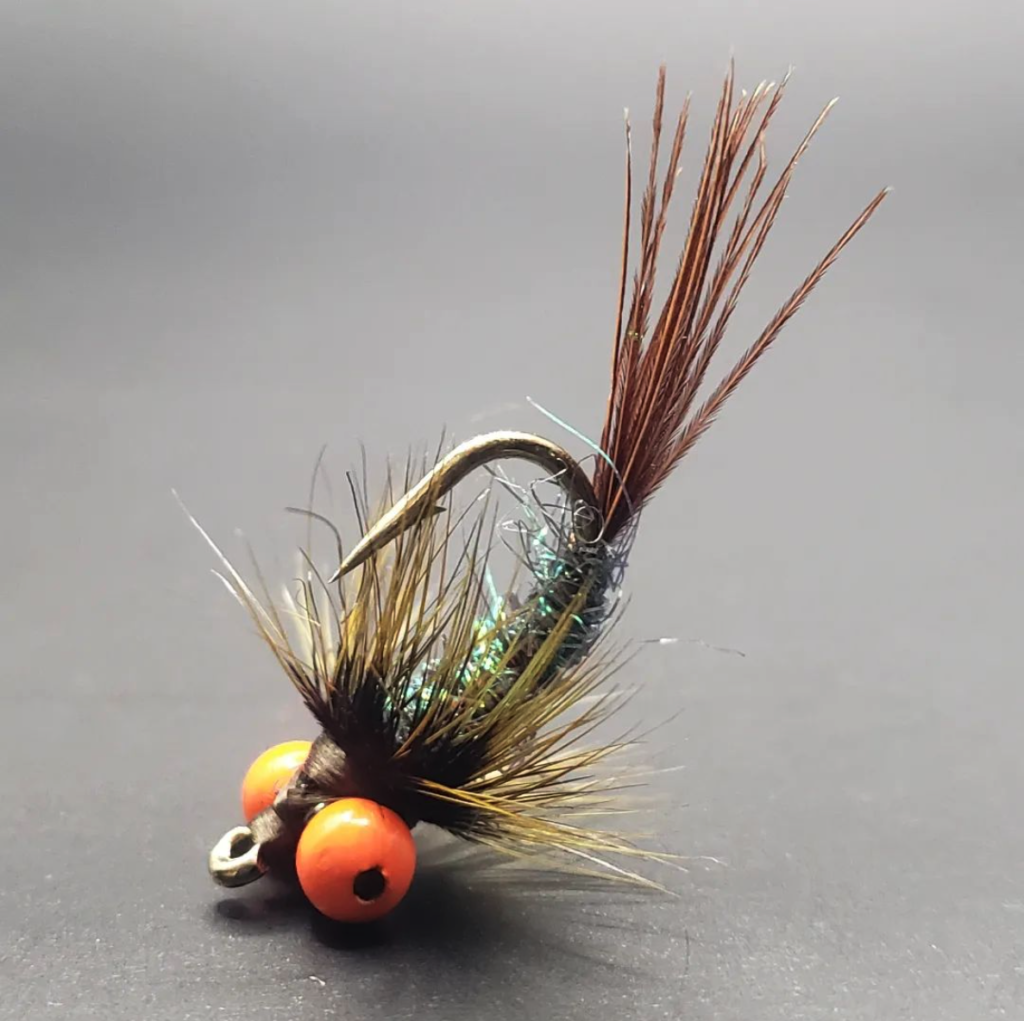 ---
Bunny Slider – $6.75
This leggy redfish fly is weighted with light weight bead chain eyes for soft landings near spooky fish. This is a go-to pattern for fishing in costal Carolina waters. Can be tied with bead chain or lead eyes.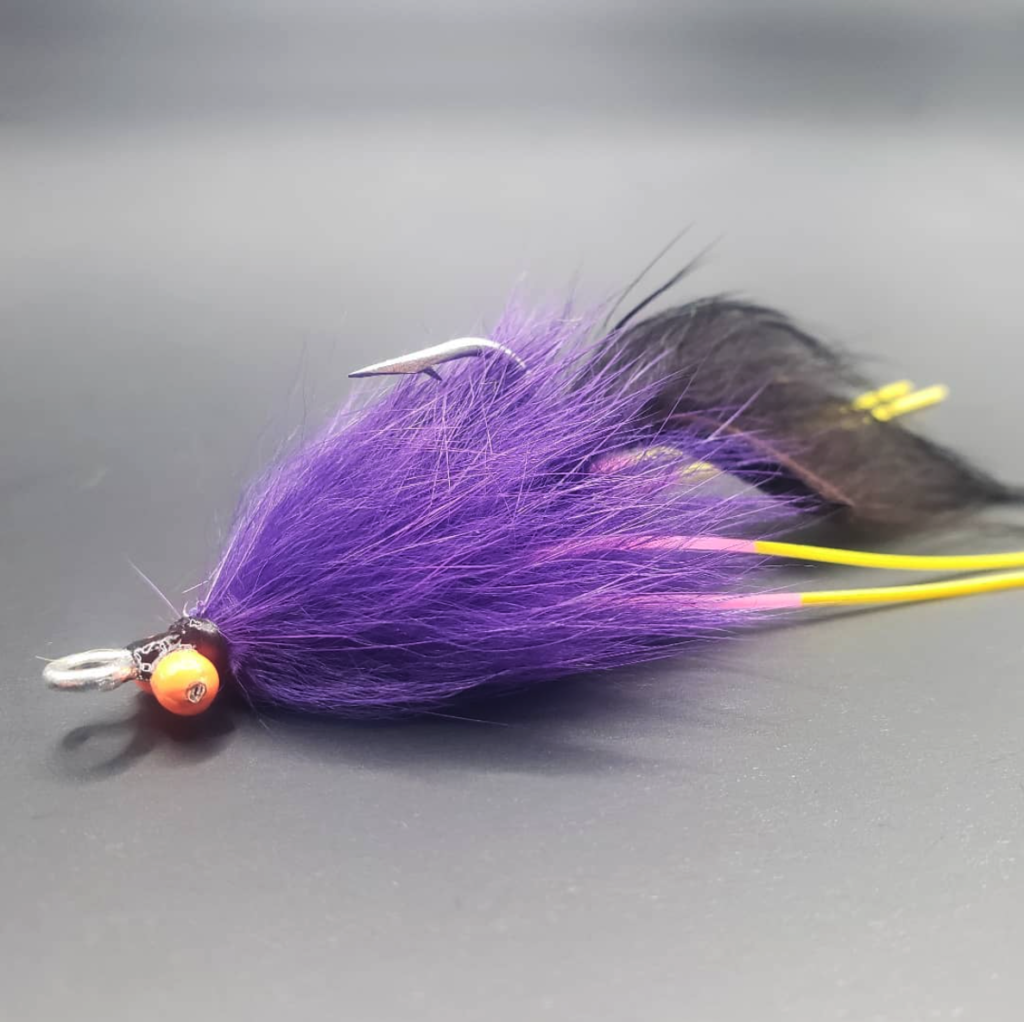 ---
Copper Critter – $7.75
Another great redfish fly, this Copper Critter is impossible for redfish to resist. From the rabbit fur tail, to the copper and purple body, this fly is sure to put some copper in the boat. Can be tied with bead chain or lead eyes.